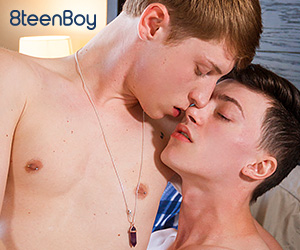 See below for our exclusive interview with Dustin Cook:
Why did you decide to do porn?
I can't really say that I decided to do porn, I was at a party with my good friend Gabe Isaac at the time, and during the party he told me to hand him my phone and he applied for me, and thus now I'm an adult model.
Is porn more or less enjoyable than regular sex?
Porn is not as good as regular sex, you have to watch where the camera is and mind your angles
Are you also dating? Is it more difficult because of stigma?
I am dating, I have a beautiful boyfriend who likes to stay out of the spotlight. Before he was my boyfriend dating was definitely hard because of the stigma, everyone just assumed I just wanted sex. Or would want sex instead of something more.
What do you most like and dislike about your job?
I don't like how the whole industry is a competition, and many models put on a front for fans when they are 100% not that way behind the scenes.
What do you do to work out?
I am most definitely a swimmer and my boyfriend is a runner so its a good mix of cardio to keep me toned as well as watching what I eat.
What part of your body do you think is the most appealing?
Personally, I really like my collarbones, however many fans will say my lips or my dick, so its really depending on who you ask.
What is your favourite position
If I'm topping I like Doggystyle and if i'm bottoming I like Missionary
How do you prepare for a scene
Ummm, its mostly just Douching and showering, making sure your hair is right.
Do you have a favourite type of guy to partner with for scenes?
I prefer Twinks and femboys (too bad helix doesn't have any femboys.) And if I'm in the mood, sometimes Jocks.
How did you choose your name?
Before our first time out we are asked to write down a series of first name and last names, then we will choose a few names we like and Emily (our Graphic designer) will help us pick a name that we like and thats not taken. My Original Pick was Alex Sparks.
Do you have any ambitions after your porn career
I have always wanted to Run for public office, Or be in a public position where I can help and change the lives of a bunch of people for the better.