BoyFun Review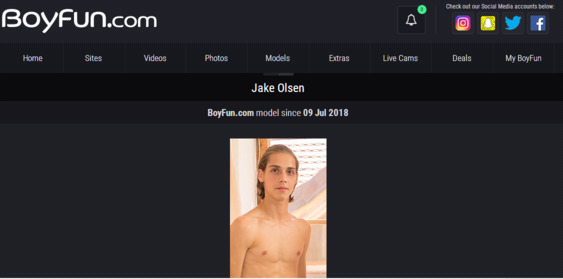 All screenshots are half sized.
BoyFun is made up of content of two sites. BFCollection and FreshmenX. As I understand it FreshmenX discontinued with new content years ago so this site can be described a successor to BFCollection.
This site has a mix of cute skinny twinks and athletic jocks. If you however like average bodies and light body hair you might find a few guys that fit your taste. Their studio is based in Europe but they do fly in Americans.
Personally I like blond twinks and this site has some hot ones!
Many guys have small tattoos which I don't like. For me, this site has many cute twinks without tattoos. Some even have shaved armpits and pubes if that is your thing.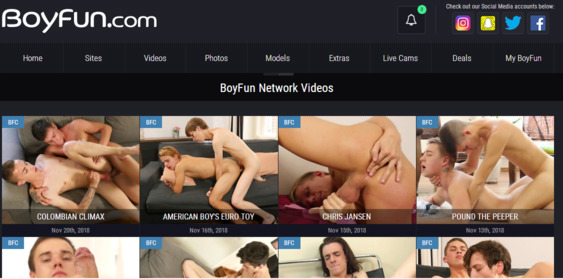 Members can expect 2-3 new scenes per week. These scenes are mainly solos and duos. Occasionally you do get threesomes and orgies too!
Videos can be watched on the site and they can also be downloaded as a MP4 in the following formats:
Older videos can be downloaded as medium or high quality MP4. Really old videos are in WMV format. Both formats should run in Windows Media Player or VLC Media Player.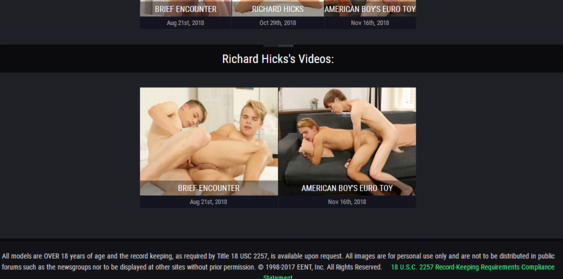 Other parts of the BoyFun website
Other areas of the user interface is described below.
If you don't like logging in, you can set the site to remember you.
Viewing models
There is a model page which list all their models starting from who they've added recently. At the top there is a place that you can type to search for a specific model, press enter after you've done so. To go to the model's page just click their picture.
On the page of the model it should list the videos and pictures. Click on the picture to go to the item.
One thing that I don't particularly like is that sometimes the model thumbnail have two faces. This is probably done for multiple guys in a scene that do not have any other material like a solo scene. This is not a major burden though.
Pictures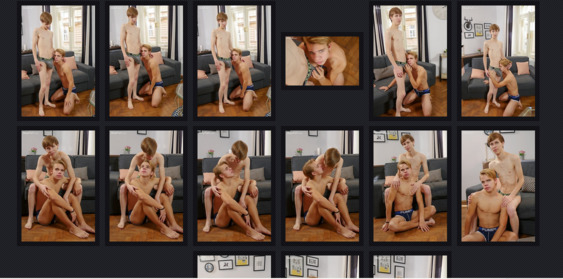 On the picture gallery page there are scenes that are available to view. When you click a scene you will be taken to a page with pictures. All of the pictures are not on one page but there are page numbers that you can click on.
When you have clicked on the image thumbnail just click if you want to zoom in and again to zoom out. Once zoomed in it's possible to drag (holding the mouse down and moving the mouse) to modify your viewing position of the picture. Once you're back at the zoomed out view arrows can be clicked to switch to other pictures.
There is a x button at the top right to exit from viewing individual pictures. In the same area there is a download picture icon. A play icon will start a slideshow and you can click the pause icon to stop it.
Along with sex scenes they also have galleries of solo performances.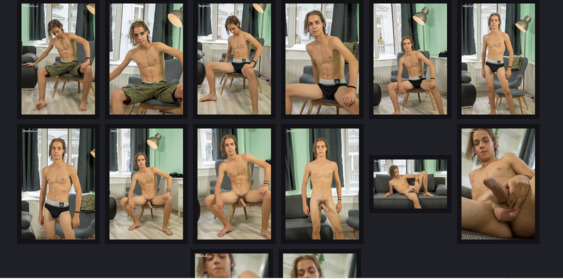 Below the pictures you can download a zip file containing all images in the gallery. Below that comments from other members can be viewed. You will also see a list of tags which describe the model(s) in the scenes.
The site also contains preview content from other studios and this could be worth a look.
You can find discounts to other studios inside the member area too.
Final thoughts
If you like young twinks and jocks this site will give you thousands of hours of entertainment.
Copyright 2013 Porn Twinks
All non exclusive images are copyrighted to their respective owners.